Real Estate in Ridgecrest, CA
In today's real estate market, you need a full time, highly trained real estate broker to guide you through the sale and/or purchase of your home. Carol Wilson is one of the most knowledgeable and experienced agents that serves the Ridgecrest, CA and Indian Wells Valley. She holds the GRI and CRS designations, Legal Assistant/Paralegal and has over 28 years of real estate experience in the Indian Wells Valley. One of the reasons Carol has consistently been among the top producers is her commitment, honesty and dedication to each client. She goes the extra mile to help each client with their specific needs and goals.

Please feel free to use this website to start your search. It contains one of the most up-to-date lists of available properties, and is updated several times a day directly from the MLS. If you see any properties that you are interested in, or if you have any questions at all, please call Carol at (760) 446-5959 or drop her an email. If you are interested in receiving new listing alerts by e-mail of any new listings, if you would like a FREE Property Valuation to see how much your home is worth, or to learn more about how Carol can help you with all your real estate needs!

Call Carol today to see how she can help you by providing,
"Service from the Heart!"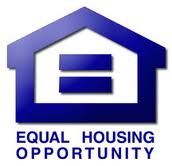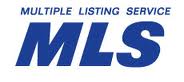 ---
Ridgecrest Weather

Wind: SSW 7 mph
Humidity: 27
Clear - Visibility 16 Miles
Wed Apr 23

Thu Apr 24

Fri Apr 25

Sat Apr 26

Sun Apr 27

MLS#: 1950034
224 E Radar AVE
$141,550
4 Beds, 2 Baths, 1,876 sq. ft., 0.16 Acres
More Details
MLS#: 1950107
328 W Felspar AVE
$157,500
3 Beds, 2 Baths, 1,543 sq. ft., 0.20 Acres
More Details
MLS#: 1915421
6552 Buckel AVE
$199,900
3 Beds, 1.75 Baths, 1,354 sq. ft., 2.50 Acres
More Details
---
"We support our military men and women. Please join us in supporting the DAV (Disabled American Veterans) and Wounded Warrior Projects. Thanks for joining us in support of the men and women who put their lives on the line so we can live in a FREE Country."

Visit Wounded Warrior Website
"Semper Fi"-- "Non sibi sed patriae"
Visit DAV Website
"God Bless America & In God We Trust!"